Tasmania Golf Cruise 2022
As of May 2021, this cruise has sold out—but don't worry there will be others. At Voyages.Golf, we pride ourselves on unique itineraries, meticulously planning, and small groups. We only allow one or two departures per year. We have started planning a New Zealand Golf Cruise (2023) and a Tasmania Golf Cruise (2023 or 2024), both will be aboard the luxury expedition ship, the Coral Geographer. If you're interested in coming along, please join the waitlist and you'll be notified when we know more about our next departures.
Join the waitlist:
You might be interested in The 150th Open Championship at St Andrews, Scotland in 2022.
You're invited to join us on a journey from Melbourne to Hobart that promises to be like no other!
Spend 8-nights aboard the Coral Geographer
Spend 3-nights in Hobart's newest 5-star luxury hotel, The Tasman
Play 6-rounds of golf: King Island, Barnbougle and Hobart
Test your skills with daily golf prizes up for grabs
Explore Tasmania's pristine wilderness, rugged coast and world-class attractions
Treat yourself to gourmet food, wine and luxury cruising
Travel with like-minded golfers and non-golfers
Relax with all needs taken care of by the ship's crew and the Voyages.Golf team
Extend your trip with 2-nights at the Sofitel on Collins and a round at Royal Melbourne (optional)
Non-golfer price reductions available
Look the part with a golf apparel kit
Customise your trip with cabin and room upgrades
Unchartered territory.
Since we chartered our first ship for ICC Cricket World Cup 2007 in the Caribbean, luxury cruising has become part of our DNA. In 2010, we operated our first luxury golf charter in New Zealand aboard Orion, followed by Vietnam aboard Orion II a few years later. Then in 2015, we moved into river cruising through France for Rugby World Cup 2015 and chartered the world's most luxurious train, Rovos Rail in 2018, to play golf and safari through South Africa. Most recently we charted two Super Yachts and cruised along Croatia's Dalmatian Coast before heading to The Ashes in England. We've found a love of cruising, playing golf and exploring uncharted territory, which is exactly what we are presenting to you now.
Our inaugural Tasmania Golf Cruise will be an expedition like no other.
Read moreRead less
In partnership with Coral Expeditions, the Australian owned, flagged and crewed small ship expedition company, we have pleasure in presenting a luxury golf voyage from Melbourne to Hobart in February 2022 that will be a journey like no other.
Enjoy first-class golf, breathtaking natural beauty, unIque excursions, gourmet food, fine wine and luxury cruising with 8-nights aboard the new Coral Geographer and 3-nights at Hobart's newest luxury 5-star hotel, The Tasman.
Starting in Melbourne, guests who opt for the pre-extension will stay for 2-nights at the 5-star Sofitel on Collins and enjoy a round of golf at the exclusive Royal Melbourne Golf Club with non-golfers enjoying a day out to Chadstone Shopping Centre
On the 8th of February, it's all aboard the Coral Geographer as we sail south to King Island to play both the Ocean Dunes and Cape Wickham courses. From there, we head to mainland Tasmania where we play both courses at Barnbougle, The Dunes and Lost Farm. During the expedition, we explore much of Tasmania's breathtaking coast, including the Tarkine, Freycinet Peninsula and Wineglass Bay, Ile des Phoques and South Bruny Island's rugged coastline.
The cruise finishes by sailing up the Derwent into the historic Salamanca Wharf area of Hobart, where we disembark and stay for 3-nights at Hobart's hottest new hotel, The Tasman. In Hobart we play the two best courses in Royal Hobart and Tasmania Golf Club, along with visiting MONA, Mount Wellington, enjoying wine-tastings, oyster shucking and a whole host of experiences that make Hobart and Tasmania one of a kind.
Whether you're an avid golfer, a casual golfer or a non-golfer, the mix of shore excursions led by the ship's expedition team, free leisure time and golf will ensure you leave feeling satisfied you've had the perfect balance and experienced the best of Tasmania. And it doesn't end there, enjoy a group Welcome Reception, Farewell Dinner and golf prizes which will add a fun atmosphere to the expedition. During your time on the expedition, we trust you'll make new friendships, rekindle old ones, and enjoy the beauty of cruising and touring around Tasmania in a safe, reliable and luxurious manner.
On behalf of the Voyages.Golf team, my wife Gayle and myself, we'd like to invite you to join us on this voyage to Tasmania.
See you there.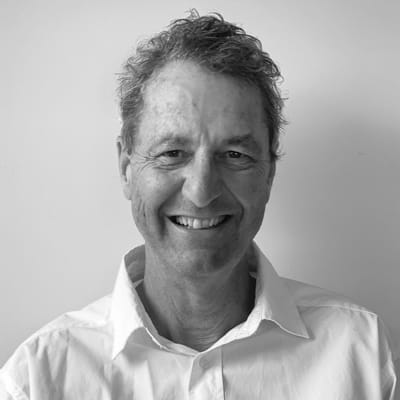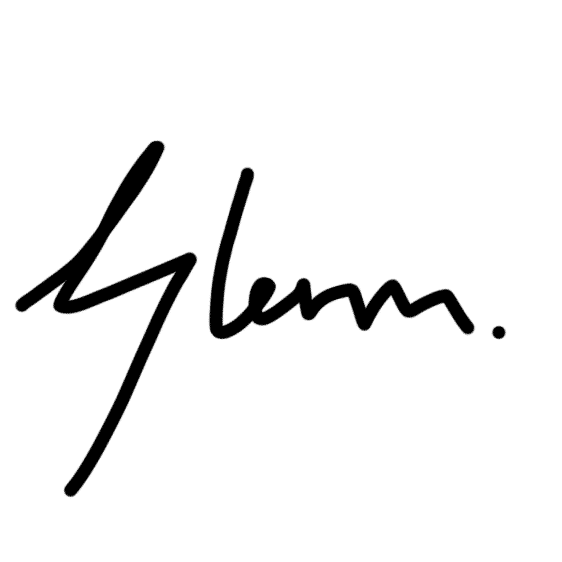 Glenn Hedley
Director, Voyages.Golf
Accommodation
8-nights aboard the Coral Geographer:

Embark: 8 February 2022
Disembark: 16 February 2022

3-nights at The Tasman, Hobart (5-star):

Standard King
Check-in: 16 February 2022
Check-out: 19 February 2022

Daily breakfast
Aboard the ship
Daily breakfast
Daily lunch (ship, clubhouse or other)
Daily dinner
Wine with lunch and dinner (if on ship)
Tea and coffee
Golfers
Six total rounds of 18-holes:
Cape Wickham Links, King Island
Ocean Dunes, King Island
The Dunes, Barnbougle
The Lost Farm, Barnbougle
Tasmania Golf Club, Hobart
Royal Hobart Golf Club, Hobart
All rounds include pull trolleys
Other
Visit Stanley and The Nut or the Tarkine Forest National Park
Explore the Tamar region
Visit Pipers Brook Vineyard with tasting
Visit Wineglass Bay
Visit Bruny Island
Bruny Island oyster and wine experience from the luxury of the Coral Geographer
Visit Mount Wellington
Visit MONA including entry
Walking tour of Battery Point
Brewery tour in Hobart
Transport throughout
Airport transfers (group)
Farewell Dinner in Hobart
Golf prizes
Tour kit: Quality polo shirt, windbreaker, cap, golf balls and tees
Non-golfers
Shore excursions led by the ship's Expedition team including exploring King Island, Launceston and Cataract Gorge
Notable exclusions
– Flights
– Drinks aboard the Coral Geographer (other than included wine with lunch and dinner)
– Laundry, minibar and other incidental hotel expenses (minibar is included with Bridge Deck Balcony Suites)
– Golf balls, clubs, club hire and other incidental golf expenses
– Tipping throughout
DECK
DOUBLE OR TWIN
SINGLE
Coral Deck
$9,998 (sold out)
$15,978 (sold out)
Promenade Deck
$10,998 (sold out)
$18,478 (sold out)
Explorer Deck (Port)
$12,998 (sold out)
$20,778 (sold out)
Explorer Deck (Starboard)
$13,998 (sold out)
$21,778 (sold out)
Bridge Deck*
$15,549 (sold out)
N/A
Non-golfer deduction
-$950 (sold out)
*Bridge Deck offers double rooms only, no twins. Prices are per person for 11-nights. Extra services on request
| ROOM | DOUBLE OR TWIN | SINGLE |
| --- | --- | --- |
| Panoramic Water View | +$105 | +$205 |
| Heritage Premium King | +$338 | +$635 |
| Heritage Fireplace King | +$465 | +$900 |
| Premier Water View King | +$465 | +$900 |
| Heritage Suite | +$1,065 | +$2,135 |
Prices are per person to upgrade for 3-nights at The Tasman
2-nights at Sofitel on Collins (5-star):

Classic King
Check-in: 6 February 2022
Check-out: 8 February 2022

Daily buffet breakfast
One round of 18-holes at Royal Melbourne Golf Club including pull trolleys and lunch (golfers)
Day trip to Chadstone Shopping Centre with transport (non-golfers)
Welcome Reception
Pricing
$1,398 pp double or twin share
$1,798 single
-$450 (non-golfer deduction)
Upgrades
| ROOM | DOUBLE OR TWIN | SINGLE |
| --- | --- | --- |
| Superior King Bayview | +$56 | +$100 |
| Luxury King Club Bayview* | +$162 | +$200 |
| Junior Suite | +$144 | +$398 |
| Prestige Suite | +$262 | +$398 |
Prices are per person to upgrade for 2-nights at Sofitel on Collins
*includes Sofitel Club Lounge access and benefits
The Coral Geographer. the newest vessel of the Coral Expeditions fleet is being delivered in late-2020. At the time of this expedition, the ship will be just over a year old and has been designed specifically for expedition cruising. A notable feature of the ship is a shallow draft, allowing close to shore berths and touring to remote locations, neccessary on a voyage to Tasmania. Coral Expeditions is Australian owned, flagged and crewed, which gives guests a familiar and safe feel.
Small ship cruising is unlike large leisure cruising. There is no paid entertainment, flashy theatres, pool and room-service or assigned dinner seats.
Instead, the Coral Geographer is equipped with two Xplorer tenders and six zodiacs, allowing guests easy access to shore excursions led by the expedition team.
On board, there is a library, lecture lounge, elevator, gym, Wi-Fi, active stabilisers and sophisticated lounge, bar and deck area with panoramic windows.
The ship has an unmistakable Australian contemporary design and all cabins are spacious, well-designed and equipped with modern amenities. Most cabins have balconies and the luxurious deck suites feature horizon bathtubs.
Guests will enjoy spending time in the indoor and outdoor bar, including the Explorer bar on the sundeck, where sunset drinks will be served. The Showcase galley will be where your gourmet meals will be prepared and paired with curated boutique wines and exceptional vintage Australian reds.
Wine is included with lunch and dinner, with a further winelist available for purchase. For dinner or afternoon drinks, you will have a bar tab allocated to your cabin, payable at the end of the cruise hotel style. There are no other charges on board and all shore excursions, transport and tours during the cruise portion of the tour are included.
The Coral Geographer will be crewed by a team of 40, including an experienced Captain and Navigation team, as well as gourmet Chefs and an experienced Expedition team, who will co-ordinate play golf days and shore excursions for non-golfers while teaching you about the areas unique flora, fauna, geography and history.
In terms of safety, Coral Geographer follows strict hygiene protocol and has been designed with state-of-the-art equipment and stabilisers ensuring your comfort throughout the expedition.
For the curious, observation seats are available in the Bridge, where at most times of day you can watch the crew work with a unique view.
Fast facts
Length: 94 metres
Max breadth: 17.5 metres
Draft: 4.5 metres
Cruising speed: 10-11 knots
Crew: 40
Gross tonnage: 5,559 tonnes
Construction: VARD
Registration: Australia
Engines: 3 x Caterpillar, diesel electric
Owners: CPC Marine
Pty Ltd
Safety and SailSAFE
Coral Geographer is equipped with state-of-the-art navigation systems, active stabilisers, safety equipment, life jackets, and life vessels. These safety features are available to all and operated by an experienced crew following Australian safety standards.
Additionally, Coral Expeditions has a SailSAFE plan, including operating a 100% COVID free environment. This is achieved via a three tiered medical screening protocol. More information can be found here.
Par-72, 4,754/6,150m, est. 2015
Walking onto the first tee will not disappoint, in fact as picture postcard golf holes go, literally every hole here is magnificent. Opened in 2015, from the start this course gained significant global accolades, ensuring an immediate ranking in the world's top 100. This course is all about navigating the elements which can change at any moment. Wind is nearly always a factor making positioning of shots critical. There are too many memorable holes to mention but you can rest assured playing here is a truly amazing way to start the series of courses that lay ahead of us on the Cruise portion of the Tour.
Par-71, 6,148m, est. 2004
Owner and course pioneer Richard Sattler calls himself a farmer and yes he is. He is also a visionary, turning this piece of coastal farming land into one of the world's best golf destinations – it is an experience that will last with you forever. The best way to describe this course is a somewhat contradictory "manicured ruggedness". From start to finish you wind through incredible undulations amongst sand dunes akin to famous Irish links courses such as Lahinch or Scotlands Trump Aberdeen. Tom Doak and Mike Clayton have created a challenging masterpiece that you simply need to experience to appreciate. This is a course where fortune may (or may not) favour the brave!
Par-72, 6,214m, est. 1971
Opened in 1971 on a headland overlooking Barilla Bay this is a parkland course highlighted by soaring eucalyptus trees and various undulations, some quite steep. The signature hole is a fabulous 528 metre par-5 curving left around the bay making it one of the great holes in Australia, not unlike the 18th at Pebble Beach. The greens here are well bunkered and slick ensuring that whilst you may do well tee to green, the challenges remain. Somewhat understated this is an enjoyable yet challenging course that adds tremendously to this Tour.
Speak to a member of our team today for a quote on the following:
Flights
Additional nights and other accommodation
Car hire and transfers
Sightseeing experiences
Travel insurance
Customised itineraries
Aboard the ship, what is included and what is not?
During our 8-nights on the Coral Geographer, all meals are included either on the ship or at the clubhouse including wine and beer with lunch and dinner. A further drinks list, including cocktails, spirits and soft drinks are available to purchase at other times. At all times, coffee and tea is available. All shore excursions and transport is included, along with the other amenities on board including library, gym (additional minibar for guests staying in suites). Each cabin will have a tab to be settled when disembarking.
What is the dress code?
The dress code during the day is casual and when playing golf, respectful clubhouse attire is required, e.g. trousers, tailored shorts and a collared shirt and golf shoes. On the ship, a shirt and trousers is recommended or shorts during warm weather. You do not need to bring a jacket or tie and ladies do not need to wear a cocktail dress aboard. Further details will be provided with your final travel documents.
What fitness level is required?
The courses we play are designed as walking courses, some designed well before carts were invented. The two courses at King Island have some carts on a first booked basis, but may sell out. Carts are generally reserved for guests with a medical certificate and are not guaranteed to be available for everyone who may want one. Please be aware of this if you may want to reserve a cart, especially if last minute or on the day. Please speak to the team about your requirements in advance which will ensure more carts are put aside for our group.
We are very conscious of pace of play requirements to meet course standards and as a courtesy to members. If you have an aversion to walking a course or don't reasonably think you can meet pace of play requirements, this expedition may not be suited to you.
The cruise portion and non-golfer activities require a moderate level of fitness and have moderate walking requirements. Please consider your suitability to undertake these activities and if you have any doubts prior to booking, please consult with our team.
Can I hire clubs or bring my own?
The ship's Expedition team and our own team will be in charge of organising and storing your clubs as well as transporting them to and from the ship, additionally, flying with clubs is easy these days. Therefore, we advise to bringing your own clubs on this expedition, however some club hire may be available at all courses if organised and deposited well in advance. Turning up without clubs and without pre-arranging club hire may be challenging or not possible. Please consult with our team in advance.
Are activities or golf mandatory?
No activities are mandatory. This is your holiday and you're in charge of whether you attend a golf day or excursion, or relax on the ship with a good book and watch the world go by. However, please note if staying on the ship during the day when activities or golf is on, you may not have free access to tender to and from shore at your leisure. If you're a golfer and want to skip a golf day and do an excursion instead, this is possible for small numbers, but we must note that excursions for non-golfers, transporting and crew are arranged in advance based on known numbers and availability is not guaranteed last minute.
Can you book my flights and extra nights?
Absolutely. As a full service travel company we can book your flights to Melbourne and home from Hobart or Launceston. We also have additional night rates at Sofitel on Collins and The Tasman and can book other hotels arrange car hire, day tours and create a custom itinerary just for you. Ask for a quote from our team today.
Full terms and conditions available at voyages.golf
Full cancellation fees apply
In case of Force Majeure, a 10% cancellation fee applies or funds will be transferred to a postponed cruise to operate the same route ASAP
We recommend travel insurance and can quote and book this for you with our travel insurance partner CHI, including a 15% off base policy discount for Australian residents
There are no refunds for unused services within the expedition, including rounds of golf
All prices are per person and include 10% GST
All prices are subject to change at any time until booked
Availability is subject to change at any time
Additional travel services, such as flights, extra nights, private transfers, car hire, day tours etc. are subject to varying payment terms passed through from suppliers
Voyages.golf is ATFA, ATAS, IAGTO, ASTA and IATA accredited and fully insured for your safety and confidence and is 100% Australian owned
Payment requirements
Deposit: 25%
Stage payment: 25% due 31 Mar, 2021
Balance: 50% due 31 Oct, 2021
If making a booking after the stage payment date, the deposit becomes 50%. If making a booking after the balance date, the full payment is due to confirm.
Payment methods
Payment instructions will be provided on booking. Payments are accepted by cheque, bank transfer or credit card. Credit cards incur fees of 1.5% for Visa and Mastercard and 1.98% for American Express. Bank transfers and cheques incur no fees.
Join us for an expedition like no other...